The Consecration of Punthang Dewa Chenpoi Phodrang (Punakha Dzong)
Punakha, May 15, 2003


part 1 : part2 : part 3 : part 4
Dzongs are important an institution in Bhutan. Since ancient times they have served as both administrative and spiritual centers of authority. The Punakha dzong was built in the 1600s by Zhabdrung Ngawang Namgyal. It was damaged throughout its history from fires, earthquakes and glacial lake outburst floods. The recent renovation was started after a major fire and was completed in May 2003. The consecration ceremony took place over several days. I went there on the main and final day to capture this historic event.
Read more about dzongs at the Center for Bhutan Studies (download article 6).
scenes around the outside the dzong ...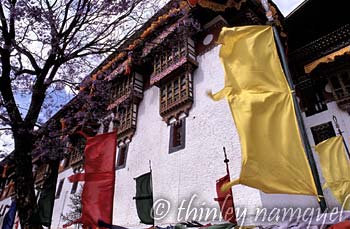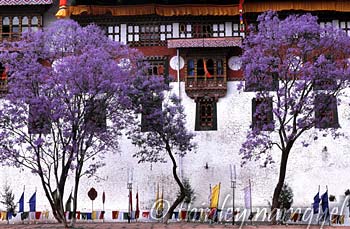 ... around the inner courtyard ...